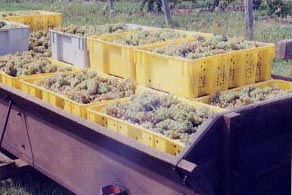 Harvest Wagon
2022 Entertainment & Events at Laleure
Music on Friday Nights starts at 6:30 pm
Saturday Music in the Silo Series (Instrumentals) Starts around 2:00 - Each Saturday afternoon at Laleure you can Sit back and relax with a glass of wine while listening to guitar instrumentals by Ed Gorse. We can help you select those perfect wines to drink on premises or take home.
Chardonnay Vertical WIne Tasting
Laleure Vineyards will hold a Chardonnay Vertical event Friday November 25. We'll taste a wide variety of chardonnay wines produced at Laleure from grapes grown on the property over the last ~20 years or so. We will go over grape harvest information, winemaking procedures, and barreling for each of the wines. Together we will learn how Laleure Chardonnays have changed over the years, ( as well as possibly finding a few that did not maintain top quality to 2022). Experience tells us that many of Laleure older vintages continue to be quite good even at relatively old age.
Date: Friday November 25
Time: 6:30 pm
Cost: $40 per person. Includes Tasting a wide variety of some of Laleure's oldest chardonnays (to see how they are doing!) up to some of the latest. Assorted cheese and crackers will be served (no charge for this).
The evening promises to be a lot of fun. You will get to taste lots of chardonnay wines and talk about them with others. Together we will learn from each other. We hope you can make it!
RSVP - Let us know if you would like to attend by emailing
rich@laleurevineyards.com
Space is limited.